After building a satellite antenna, I was able to receive and decode the weather maps sent by three US-based legacy satellites operated by the National Oceanic and Atmospheric Administration (NOAA).
Hardware
As mentioned, I used my own antenna. To get the signal into my PC, I used the excellent and low-cost RTL-SDR stick V3 by RTL-SDR.com. My base station consisted of the following parts:
Software
To decode and process the incoming signal, I used a number of programs on my Windows PC:
Setting the software up is a bit finicky, when in doubt refer to the excellent rtl-sdr blog at https://www.rtl-sdr.com/rtl-sdr-tutorial-receiving-noaa-weather-satellite-images/, or to http://init.sh/?p=275.
Operation
The tracking software should start recording and decoding of the incoming signal automatically, based on the calculated position of the satellite.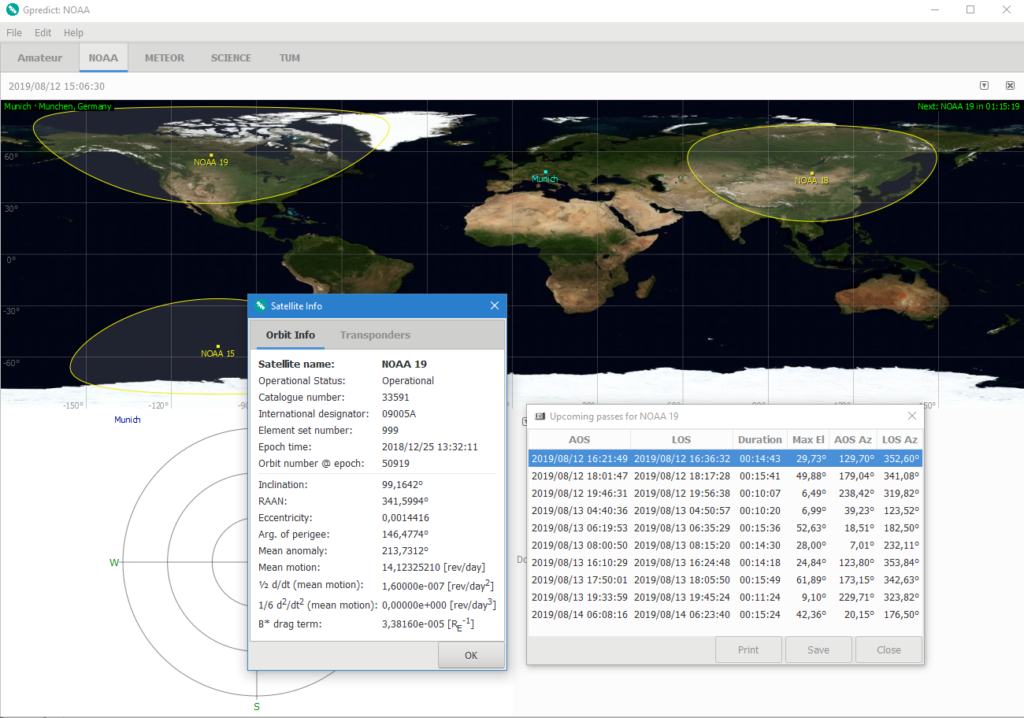 After being triggered by the tracking software, SDR# then decodes the incoming signal.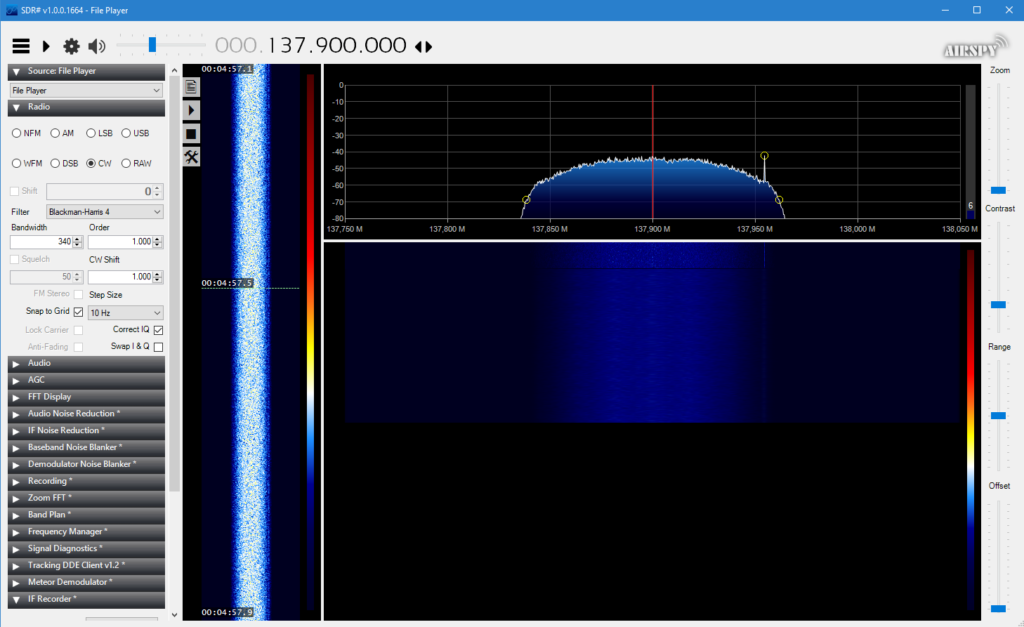 Finally, the WXToImg software takes the demodulated audio stream coming from SDR# and converts it to images.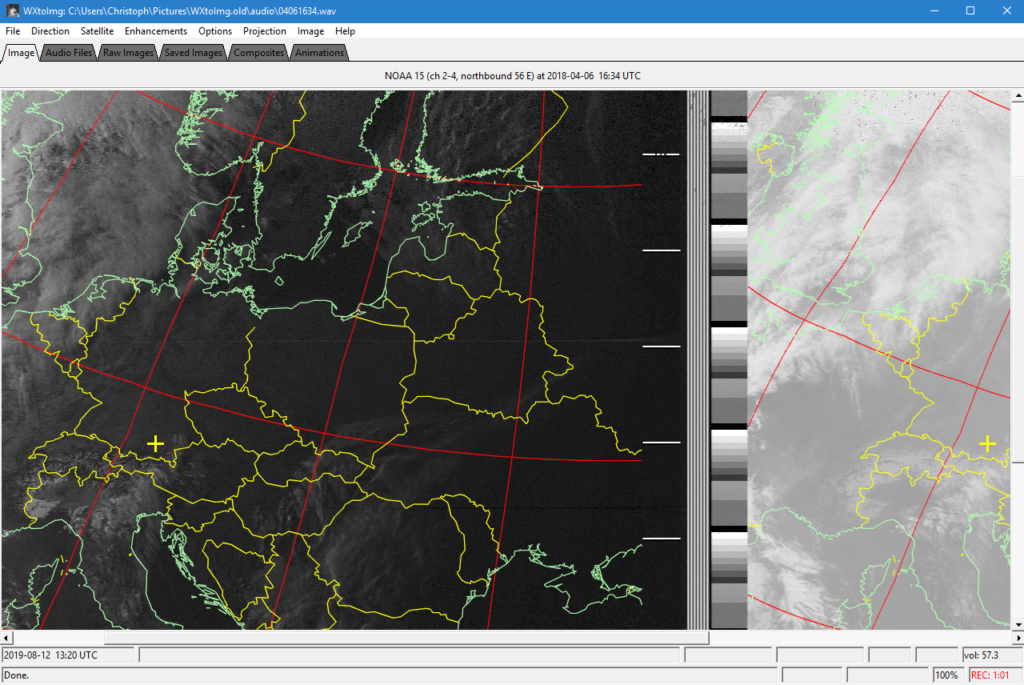 Video Demonstration
I recorded the whole process into a video.
Results
Here are some pictures I received:
Color image.

Thermal image.